Our Story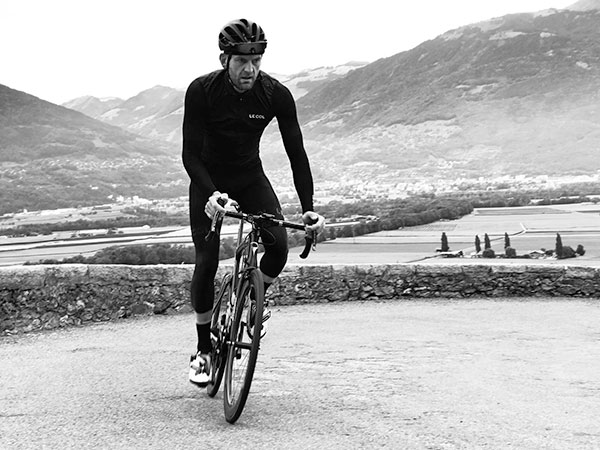 Here at Grand Tour Coffee Company our mission is to bring specialty coffee together with cycling at its highest level. Grand Tour Coffee Co was founded to provide cyclists, cycling fans and Pro-Cyclists with premium quality coffee that befits our sports ethos of hard work and the want to be the best.
Grand Tour Coffee Co. seeks out the best coffee farms for premium single origin coffee which enables us to also bring together these exceptional beans to create blends for the discerning coffee loving bike rider.
Founder, Ben Jenkins, has worked in professional cycling for over 15 years in a key support role. A member of Team Sky and now INEOS Grenadiers for the past 7 seasons, Ben has been part of numerous successes with arguably the world's greatest cycling team including 3 Tour de France victories, 2 Giro d'Italia victories and 1 Vuelta Espana.
Over the years of travelling the globe working in an elite sport environment, Ben has experienced many different coffee cultures, types, blends and brews of the "black gold". Now Ben is combining his experience of cycling with his love of coffee as the driving force behind Grand Tour Coffee Company.
Working in this elite environment, he also learnt that no stone is ever left unturned in the pursuit of sporting excellence. In business, as in the team, there needs to be a control over all aspects, in order to deliver exceptional quality and results.
This group approach to excellence inspired Ben to design coffee blends specific to the varying parts of a team, from riders and sponsors, to mechanics and trainers. This, coupled with the option for Grand Tour Coffee Company to provide a business organisation or sports team with coffee wrapped in its own unique branding, combines to create a compelling and unique product.
Ben realised that this would suit any company, sports team, or organisation who want to add an extra layer of quality to their day-to-day operations thus creating Grand Tour Coffee Co.'s Brand and Brew Service.
For the Ride... For the Journey....